Former Vice President Elizabeth Gaye MacDonald explains the lithography process.
---
Drypoint Etching on Plexi
---
Print & Propaganda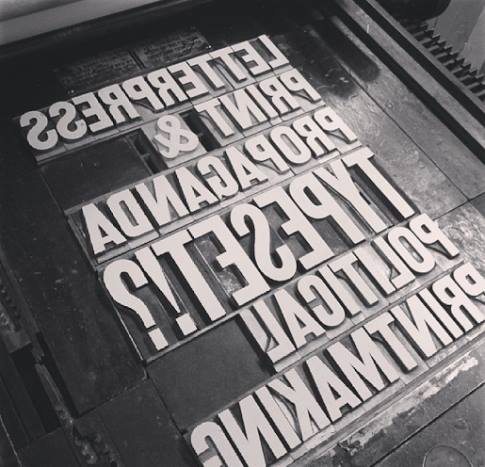 Print & Propaganda
: The history of printmaking is intertwined with the history of political movements, agitations, and social change. As part of the Neighbourhood Spaces artist-in-residence, Windsor Printmaker's held a series of workshops that delve into politics and teach hands-on printmaking skills.
---
The Tortilla Workshop
Windsor Printmaker's Forum closed our summer 2015 residency with Arturo Herrera's
Tortilla Workshop
in the WPF gallery
space on July 17th, 2015. Arturo Herrera was WPF's summer artist-in-residence from June 1st – July 18th, 2015.
"In
The Tortilla Workshop.
I share traditional Latin American forms of cooking through video projection and live performance. I initially presented it as a workshop at
Broken City Lab
in 2012, in the series Skills for Goods.
The Tortilla Workshop
evolved into a performance / workshop hybrid idea; the concept was really inspired by watching my mother donating her time making food for her church.
In this piece, I explore the construction of my identity through notions of sexuality and transnationalism.
The Tortilla Workshop
represents my attempt to bring sexuality and identity together." – Arturo Herrera
---
Arturo Herrera, was born in Tegucigalpa, the capital city of Honduras. Herrera is an artist that uses sculpture, performance, socially-engaged and photography to speak of issues of immigration, sexuality and identity.
Image: The Tortilla Workshop, 2015. Arturo Herrera
---
Previous workshops

Japanese Bookbinding
with Vanessa Cornell, September 2013.
Mono Printing
Workshop with Kacie Auffret, May 2013.
Collograph
with Erin Elizadeth, May 2013.
---
Windsor Printmaker's Forum, founded by local artists in 1987, has established a working space for area artists to create and produce their own original, limited edition prints. As a non-profit arts organization and an artist-run production center, we offer facilities in lithography, intaglio, relief, silkscreen and letterpress printing, giving area artists/printmakers a place to continue their creative development in the fine arts printmaking medium. All content © 2020.